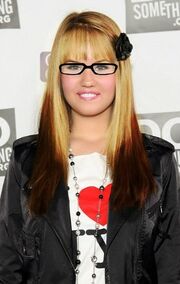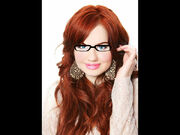 &nbsp
Penelope Rain Is the cousin of Isabella Kayden.She first appears on Moving In. She is an Actress when she first come to HollyWood Arts but eventually she becomes a singer.She first sings in Christmas Spirit.She sings Her own cover Of Deck The Halls.It Can be heard under her picture.She Is Made By VictoriousCatLover.
02:24

Debby Ryan - Deck The Halls (Lyrics Video) HD

Episode AppearancesEdit
Moving In
Christmas Spirit
The Deal
RollerCoaster
Jade Gets Revenge
Taking The Lead
Debut
Far Out
Drivers Test
Talent SHow
Hello My Name Is...
I Heart You
The Break Up
Big Time Tori (Part 1)
Big Time Tori (Part 2)
Beck & Jade
Times Up
Pretty In Purple
Ad blocker interference detected!
Wikia is a free-to-use site that makes money from advertising. We have a modified experience for viewers using ad blockers

Wikia is not accessible if you've made further modifications. Remove the custom ad blocker rule(s) and the page will load as expected.